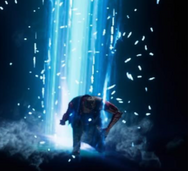 Recall is an ability that all players have access to regardless of selected hero. Recall causes your champion to hard channel for 8 seconds. If the channel is not interrupted, the champion will be teleported to their team's base.
Recall is activated by pressing the key that the button is bound to ("B" by default on PC and "R3" on PS4). Recall's channel can be interrupted by the hero performing a variety of actions such as casting abilities, moving or attacking, or by being hit by an enemy's attacks or spells.
Recall is audible through walls and Fog Walls.
Ad blocker interference detected!
Wikia is a free-to-use site that makes money from advertising. We have a modified experience for viewers using ad blockers

Wikia is not accessible if you've made further modifications. Remove the custom ad blocker rule(s) and the page will load as expected.