Welcome to the Paragon Wiki!
About Paragon
Paragon is a MOBA (Multiplayer Online Battle Arena) game developed by Epic Games, where two teams of 5 players are pitted against each other. The players have to fight their way to the enemy Core by destroying Towers and outplaying their opponents. Paragon is available on PC and PS4, released on August 16, 2016 as an Open Beta. Paragon is a cross-platform game, so PC and PS4 players can play and fight for Agora together. Your progress is also synced on both accounts.
Heroes
Weekly Card Pack Rotation
Featured Videos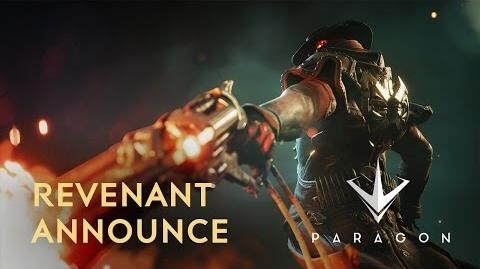 Guides
Loading RSS data...
---
Create blog post
Blogs
OK, so to start off scratch my last post. I am now back until further notice. I was majorily grounded.

Read more >

Excuse my inactivity this past fortnight as i have been studying and doing my annual exams. I willl become regularly active again this monday... A break is needed.

Thank you for understanding

Kind Regards, KurohaneKallari

Read more >
See more >
Ad blocker interference detected!
Wikia is a free-to-use site that makes money from advertising. We have a modified experience for viewers using ad blockers

Wikia is not accessible if you've made further modifications. Remove the custom ad blocker rule(s) and the page will load as expected.