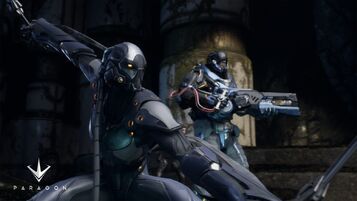 Heroes are the essential element of Paragon, as the course of the game is dependent on their intervention. During a match, two opposing teams select five heroes that accumulate Experience and Card Experience. As a hero gains experience, they will level up, growing more powerful and gaining new abilities. All heroes have a distinct role that defines how they affect the battlefield. A hero's appearance can be modified with Skins.
Currently 29 heroes are playable, with new heroes currently being released every 3 weeks.
Roles
Ad blocker interference detected!
Wikia is a free-to-use site that makes money from advertising. We have a modified experience for viewers using ad blockers

Wikia is not accessible if you've made further modifications. Remove the custom ad blocker rule(s) and the page will load as expected.